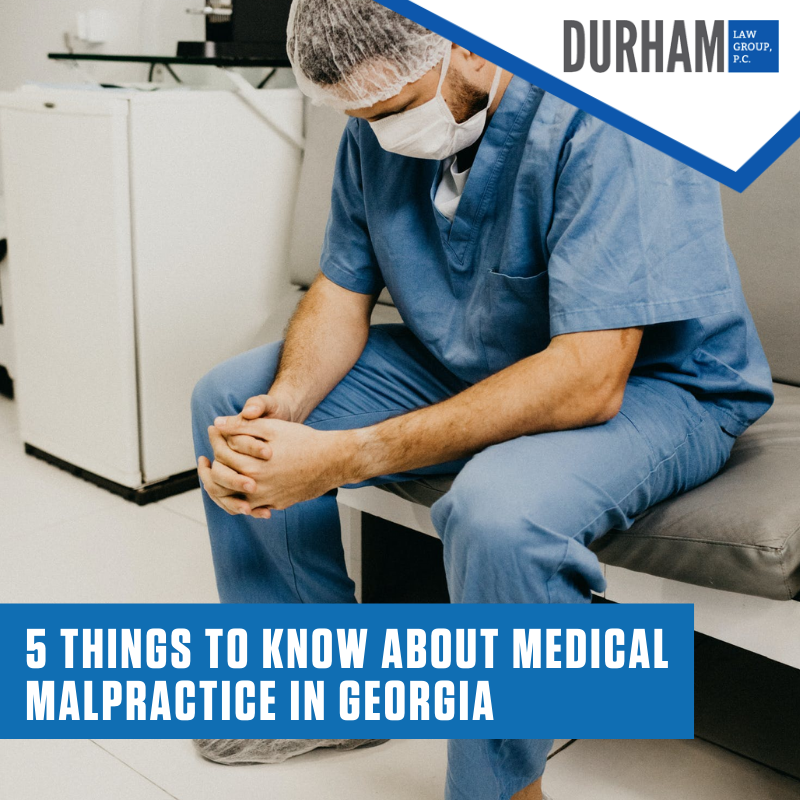 Medical negligence or medical malpractice is the third leading cause of death in America—after heart disease and cancer. Medical errors result in approximately 250,000 deaths each year, but only 15% of personal injury lawsuits filed annually involve medical malpractice claims. Furthermore, 80% of these personal injury lawsuits end with no rightful compensation for the victim at all.
Medical malpractice occurs when a hospital, doctor, or any other health-care professional, through a negligent act or omission, causes an injury to a patient. This act of negligence might be the consequence of errors in diagnosis, treatment, or support or health management.
Here are five things you should know about medical malpractice:
Don't be afraid to find a new doctor
Medical malpractice victims should make their health their number 1 priority. If you think a doctor has made an error while diagnosing or treating you, it is important to find another doctor as soon as possible to correct the error. The second doctor should review your records and perform tests before anything else. Then the doctor can initiate treatment to undo the damage caused by the first doctor. If the first doctor made a treatment error, the second doctor will focus on handling the complications caused by this error. But if the first doctor misdiagnosed you, the second doctor will have to focus on providing the appropriate treatment for your condition.
Evidence is important
Requesting copies of your medical records that contain information concerning the symptoms you were experiencing, your medical history, the tests performed, and the medications prescribed will help you in your case. They will play an important role in the course of the hearing, so it is very important to obtain a copy as soon as possible.
The statute of limitations is only two years from the date of injury
From the date of the injury-causing accident, you as a victim only have two years to file a lawsuit. If, during that two-year period, you were unaware of your injury, the deadline could be extended to account for the reasonable time it would take to discover your injury. But if a doctor left a foreign object inside your body, the statute of limitations is reduced to one year from the date of discovery. Furthermore, medical malpractice claims may not be initiated more than five years after the injury-causing medical treatment.
There are no damage caps
In Georgia, there is no limit to the amount of money you can recover in medical malpractice lawsuits. In 2010, the Georgia Supreme Court ruled that damage caps violate the state's constitution. Thus, the state does not cap damages in any personal injury case.
Filing a medical malpractice lawsuit is never easy
Medical malpractice lawsuits are challenging to win. Cases like these involve complicated medical issues, burden from insurance companies, medical experts to prove accountability, and costly litigation costs.
Minor mistakes can ruin your case, so it would be prudent to get the services of qualified medical malpractice lawyers like us at Durham Law Group. Hiring a skilled personal injury lawyer like us that consistently handles medical malpractice claims is a decent start at preparing for your date in court.