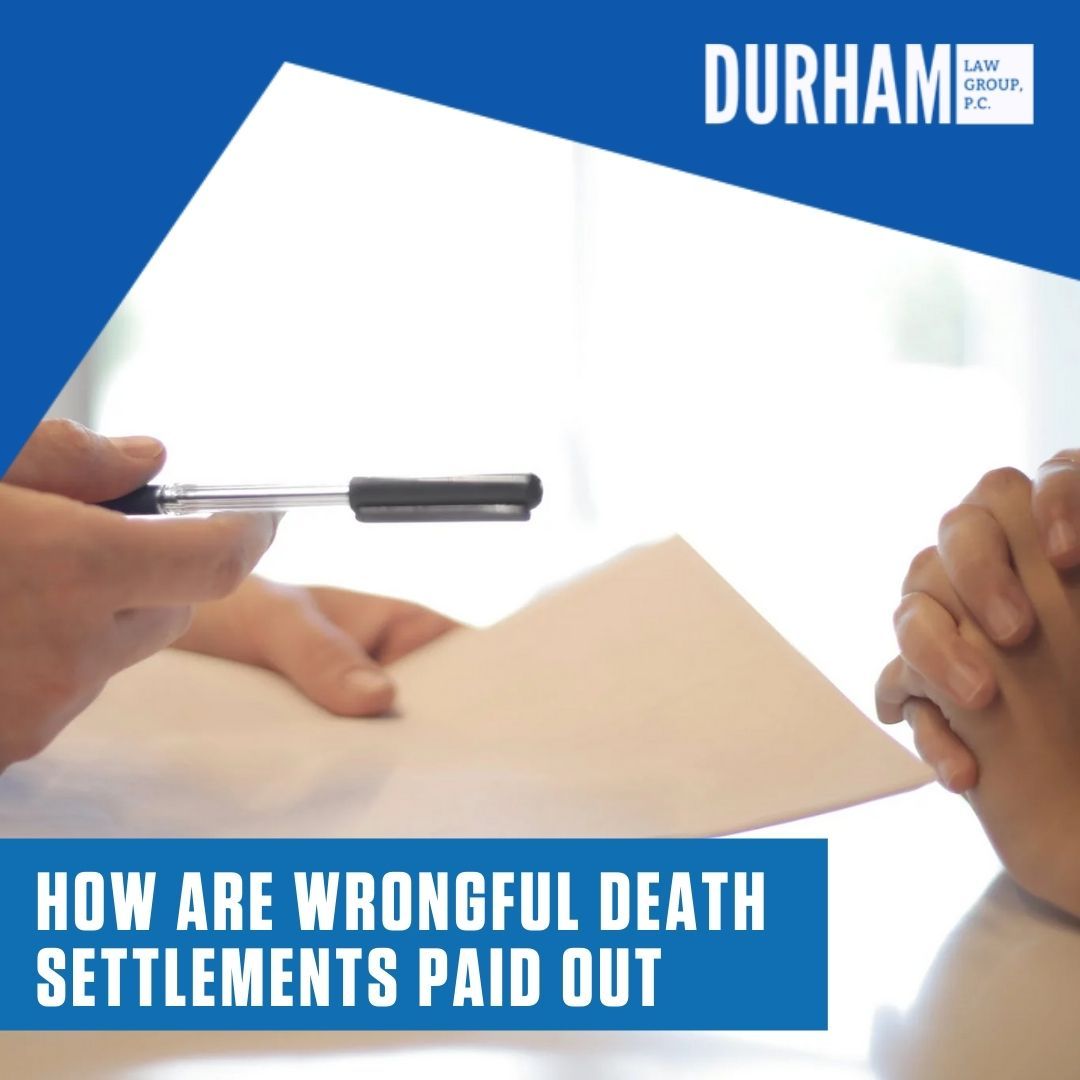 A wrongful death lawsuit is a claim for money damages from someone whose carelessness caused the death of another. It can be brought against anyone who negligently caused a death, including medical professionals, drivers, and manufacturers. Calculating the amount of damages in a wrongful death lawsuit is challenging and often requires the expertise of financial professionals and economists.
There are two basic ways in which wrongful death settlements are paid: through structured settlements or through a lump-sum payout.
Lump-sum payout. This is when a case is settled out of court. It is not uncommon for a plaintiff (the deceased's estate) to receive a lump-sum payment of the award amount. With a lump-sum distribution, the victim's family will receive full payment of the damages awarded, including all financial losses and pain and suffering compensation agreed on. A lump sum will allow families to pay any large medical bills and legal fees upfront while also eliminating any financial debt that has accrued due to the death of a loved one.
Structured settlement. Alternatively, structured settlements are also an option for death claim payouts. A structured settlement disperses any damages awarded in a wrongful death claim through ongoing payments to the deceased's family members. This type of payment will provide continuous support (usually through monthly payments) for a longer period of time, though it takes away the ability to pay off large debts all at one time. Once a structured settlement is agreed on by all parties, it can be difficult, if not impossible, to change the terms of the agreement.
Placing a monetary value on a life is incredibly difficult. However, several factors may be considered to help reach an amount. These include:
the age of the deceased person
the deceased's earning capacity
the deceased's state of health
the deceased's income at the time of death
the age and circumstances of the deceased's dependents
the deceased's education and training
medical bills and other expenses incurred for the deceased
funeral expenses
value of lost benefits (e.g., pension, health insurance)
The amount of damages must not be merely a ballpark estimate but must be supported by objective evidence. Economists and other expert witnesses can look at the deceased person and their circumstances and consider them to determine an amount.
How Can a Lawyer Help?
A wrongful death attorney like us at Durham Law can help you review your case and determine what types of damages and what amount you can expect. An experienced attorney will be familiar with the amount of damages in cases similar to yours and will be able to provide legal advice to assist you through the process. A wrongful death attorney can also negotiate settlement offers and ensure that you are not bullied into an unfair or unreasonable resolution. If your case proceeds to trial, he or she will know how to effectively present evidence in compliance with the court rules. While a successful result is not guaranteed, your chances of recovering damages are significantly improved if you have a knowledgeable and experienced wrongful death attorney to represent you in the process.