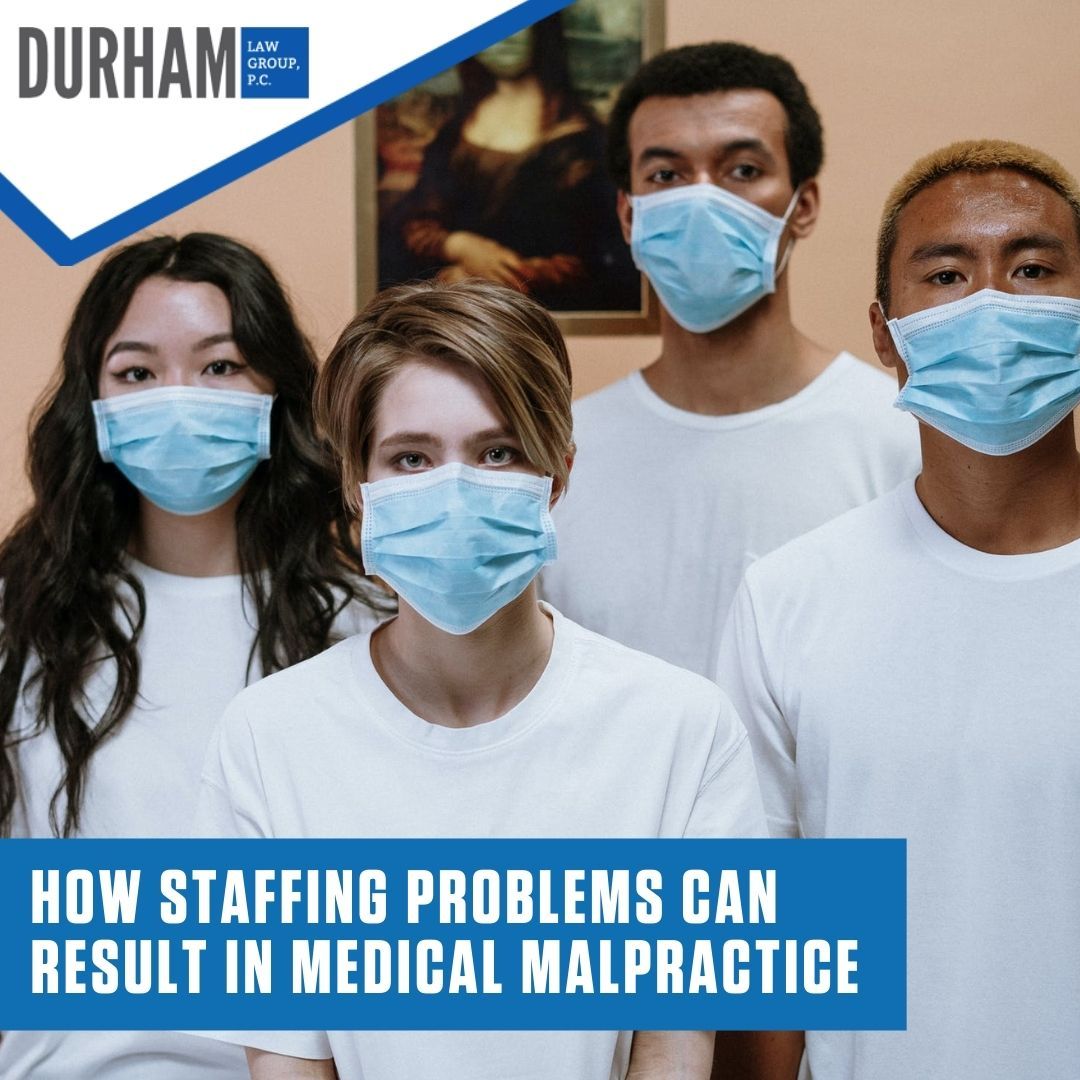 Medical malpractice can be caused by a number of reasons, including immaturity, inexperience, lack of communication, and substandard procedures. In some cases, it may be caused by hospital staffing problems, including nurse understaffing.
Nurses are often at the front line of medical care. They are the first to respond to a patient's medical needs, administer medication, and keep medical records. But as a nurse pointed out in an interview with the New York Times, "We can't do the first-alert part of our jobs if there aren't enough of us on the floor. More demands for paperwork, along with increasing complexity of care, means the amount of time any one nurse has for all her patients is diminishing. And as hospitals face increasing financial pressure, nurse staffing often takes a hit, because nurses make up the biggest portion of any hospital's labor costs."
In fact, research shows that each additional patient in the average nurse's workload increases the likelihood of patient death by 7 percent and 20,000 people may die each year due to overworking and understaffing of nurses. Conversely, research also indicates that when hospitals are adequately staffed with bedside nurses, the number of patients injured by falls and hospital-acquired infections declines.
Recognition of the importance of an adequate nurse-to-patient ratio lead to the introduction of the Registered Nurse Safe-Staffing Act of 2013, which, among other things, would require hospitals to include their nurse staffing levels on Medicare's Hospital Compare website and post their staffing levels in a visible location within every hospital.
Our medical malpractice attorneys at Durham Law LLC are dedicated to promoting patient safety through appropriate legislation and legal responsibility. We focus on representing the victims of medical malpractice in lawsuits against negligent doctors, hospitals, and other health-care providers. We will conduct a comprehensive factual investigation to determine if a patient's injury or death was the result of a hospital's negligent staffing or inadequate training.
If you or a loved one has been a victim of medical malpractice, you may recover compensation for the following damages: medical expenses, lost wages, household services, pain and suffering, permanent disability, and disfigurement. The statute of limitations to file a medical malpractice lawsuit in Georgia is two years from the incident. Because the legal issues involved with a medical malpractice lawsuit are complex, with several nuances, and depend on the particular facts of the incident, it is crucial to consult with an attorney who understands the medical field and the laws pertaining to medical malpractice.