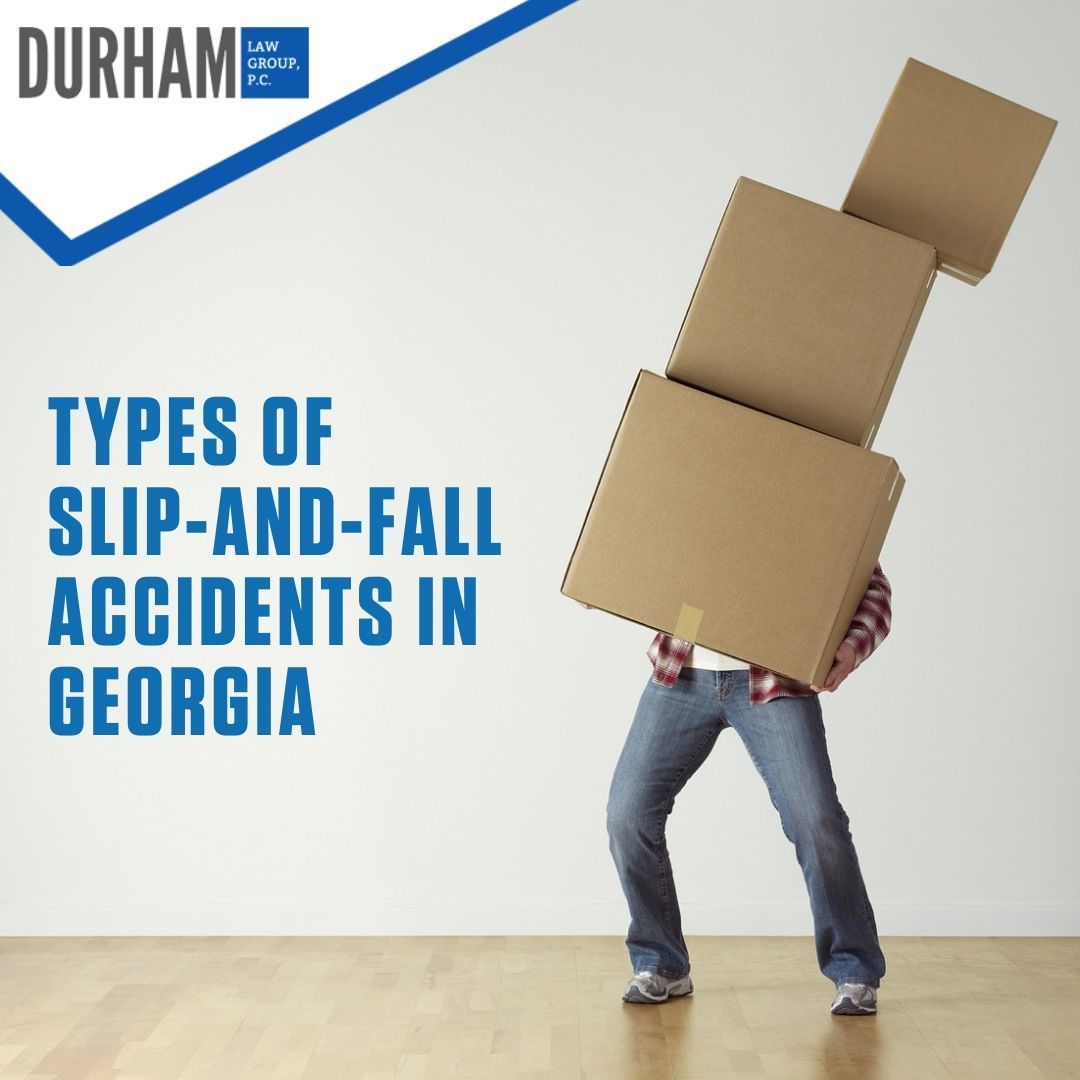 Slip-and-fall accidents are very common. These accidents can result in severe injuries, including cuts, broken bones, spinal injuries, head injuries, soft tissue injuries, and even death. These types of injuries can be alarming, painful, and expensive. You may need long-term medical care, or you may miss work because of them.
If the injury happened because a property owner didn't maintain their property or inform the visitors of potential dangers, it may be possible to recover compensation for your injuries or for the injuries that led to the death of a loved one. This is commonly referred to as a premises liability case.
Below are some of the common slip-and-fall hazards:
Debris or obstructions. Equipment, supplies, merchandise, trash, debris, or other items left in an area where people walk can cause a trip-and-fall accident.

Wet or slippery floor. Foreign substances such as spilled liquids, tracked-in rain, or recent floor scrubbing can make a floor dangerously slippery. If the liquid isn't cleaned up right away or if an appropriate warning sign isn't posted, a slip-and-fall accident can easily occur. Sometimes the flooring material is poorly chosen and simply too slippery to be safe.

Rough surfaces. Some uncertain or loose carpet, broken floor tiles, rutted sidewalks, holes, or ditches may present a hazard if they are not correctly marked. When this kind of accident happens, a person loses his or her stability after stepping into a hidden hole or onto a faulty surface.

Broken equipment. When this type of fall happens, it is generally initiated by a surface or path obstruction. For instance, some unsuitably sustained stairways, handrails, escalators, or elevators can cause trip-and-fall injuries.
There are many other dangers that can cause a slip-and-fall injury on someone's property. Falling items, unsafe construction or work zones, and insufficient lighting are just a few other examples of unsafe conditions that might cause an injury.
To make a claim that a property or business owner's negligence caused an injury, you must be able to prove that the property owner had a duty to keep their property safe, that they failed in that duty, that the failure of duty triggered the injury, and that the injury caused damages.
If you've been injured in a slip-and-fall case on someone else's property, it is crucial to contact an injury attorney as soon as possible after the injury occurs. That way, the evidence in your case is still fresh, and you don't run the risk of missing an important filing deadline.
Contact us at The Durham Law Group to make sure your rights are protected and you don't lose the chance to receive the fair compensation you deserve.