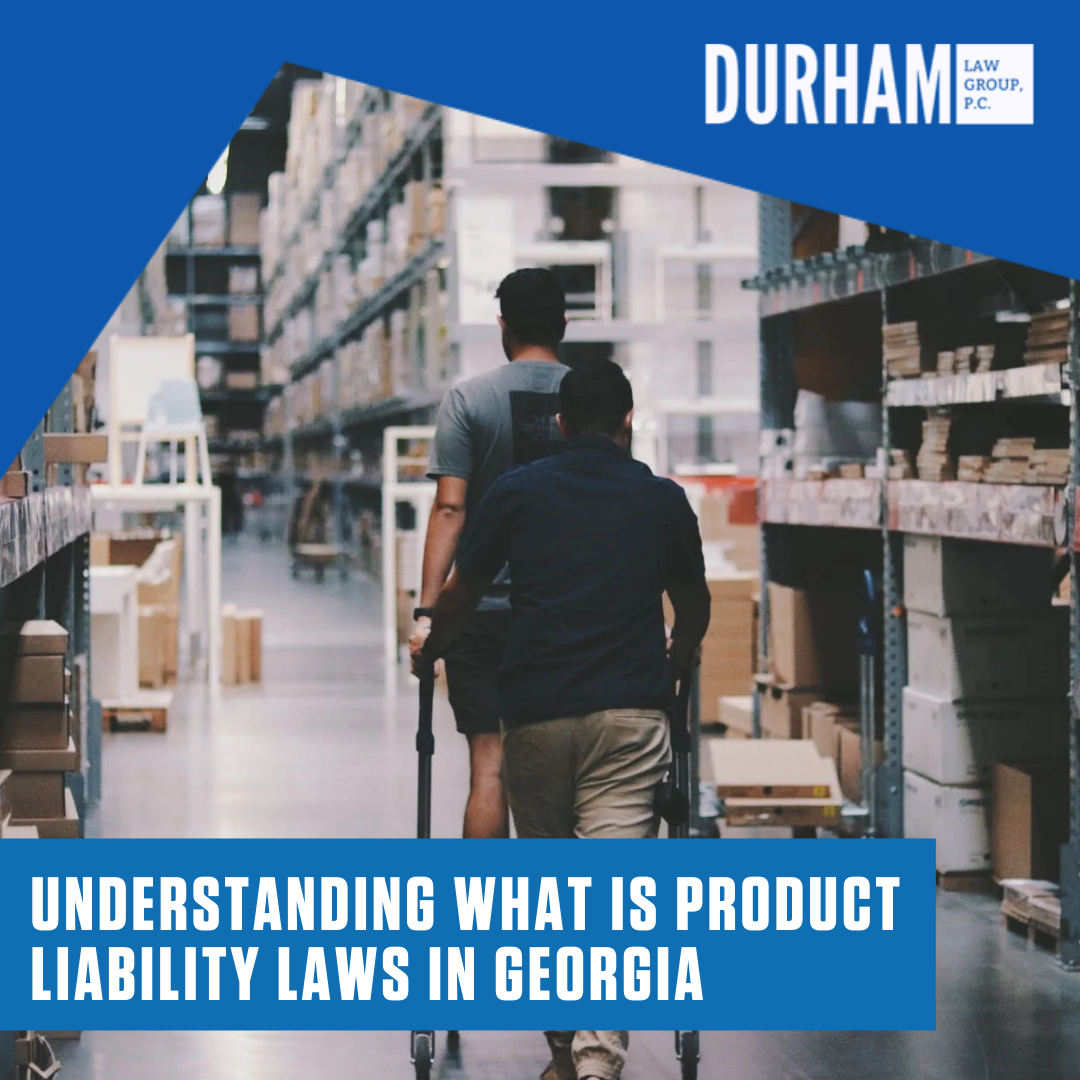 What is a Product Liability Case?
A product liability case serves to hold an industrialized manufacturing business or distributing company legitimately accountable for damages instigated by defective or dangerous products. All businesses owe high standards of care to customers or consumers. They must ensure their products are safe for use as intended. Failure to do this for the safety of an item through careful design, testing, and adequate warning labels is negligence that can result in consumer injuries and deaths. Product liability laws differ state by state. Here's what to know about the laws in Georgia.
What are the kinds of Product Defects?
There are 3 main types of product defects that result in lawsuits in Georgia:
Design Defect
Where the product designers make an error or mistake in judgment that results in a risky design.
Manufacturing Mistake
With this case, the item's design was comprehensive, but a mistake during production made the item hazardous or defective.
Warning Defect
This is where the business manufacturer fails to take account of adequate warning labels or directions to prevent foreseeable harms.
Whenever the item contains one of these 3 main types of defects, the buyer likely will not have to verify negligence. It is sufficient to show that the defect exists and that it was the proximate cause of the injuries in question. Still, there are product liability claims in Georgia that necessitates the plaintiff to prove the defendant's fault on the grounds of negligence or breach of warranty. With these, it may be necessary for the plaintiff to show that the business manufacturer broke a duty in some way that caused in the unsafe condition and resultant injuries.
Proof Required by Georgia Law in any Product Liability Case
These 4 essential elements will successfully charge a Georgia product liability case:
With sufficient evidence to prove that the product was substandard or defective at the time of the injury;

The unreliable condition proximately caused an injury or the death of your love done;

At the time the injury happened, the product was still in significantly the same condition as it was when it left the manufacturer's possession (in this case you didn't make a structural change or modification to the product); and

The product was being used as it was projected to be used or in a way that was sensibly probable to the defendant.
Statute of Limitations
Another significant Georgia product liability law to know is the statute of limitations, or deadline, for filing a claim. There are two years to file personal injury claims relating to defective products, and 4 years if the item only caused property damage.
Each product liability claim is exceptional, you need to find out your detailed deadlines, rules for filing, and burden of proof requirements in a discussion with a product liability attorney in Georgia. Contact us at Durham Law Group with questions about your potential case, we will help you ease up your peace of mind.