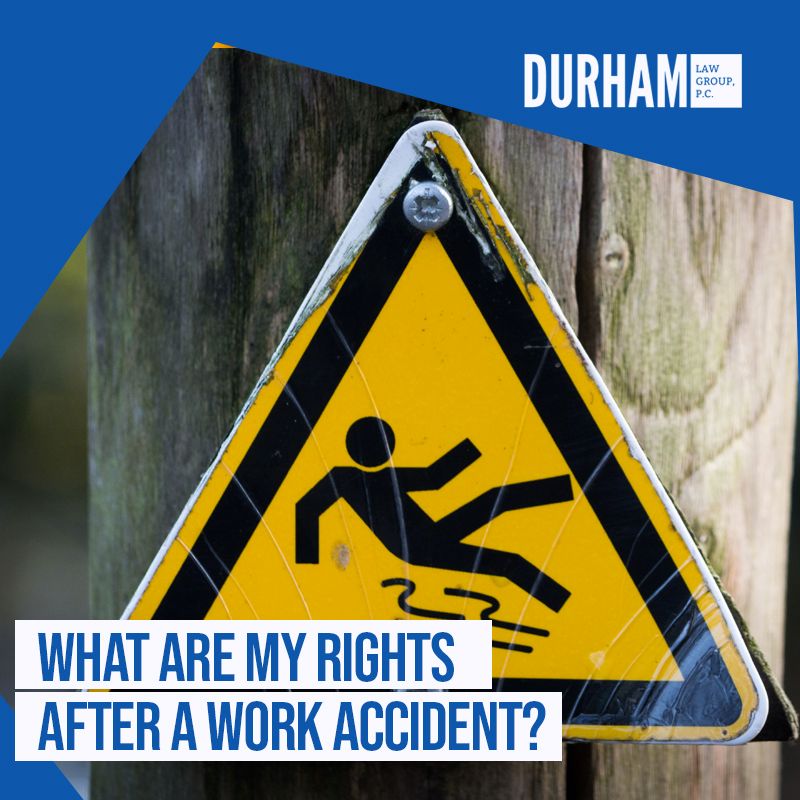 Employers in every state are required to provide a reasonably safe and healthy work environment to their employees. When employers fail to fulfill this responsibility, employees are injured as a result. But sometimes, employees still get injured on the job even when every careful precaution has been made to make a workplace safe.
Durham Law Group rounded up the general rights of workers and their specific rights when injured in the state of Georgia:
There are a number of legal rights that are mutual across most states in the United States like the following:
You have the right to file a claim for your injury or illness in workers' compensation court or the state industrial court.

You have the right to seek a doctor and have the prescribed medical treatment.

If you are released with a medical certificate and you are permitted to return to work by your physician, you have the right to return to your job.

If you are not capable of returning to work because of your injury or illness, either permanently or even for the short term, you have the right to some type of disability compensation.

If you disagree with any decision made by your employer, your employer's insurance company, or the workers' compensation court, in general, you have the right to appeal that decision.

You have the right to be represented by a lawyer throughout the process.
So basically, some scenarios of the aforementioned rights can be depicted by your right to act.
As an employee, it is important to understand your right to refuse certain requests or offers. For instance, if you are injured and your employer encourages you to use your own health insurance to pay for your medical treatment, you have the right to say "no."
And when your boss bids you some incentive in an attempt to persuade you against filing a workers' compensation claim, this is ultimately illegal, and you have the right to say "no."
In the state of Georgia, the following rights shall protect you:
Payment for a second opinion by a physician of the injured worker's choice, so long as the appointment occurs within 120 days of the receipt of workers' compensation income benefits

Payment of a partial weekly income benefit when you're able to return to work, but you can only get a lower-paying job as a result of your injuries

Payment of a weekly income benefit if the treating physician determines you have a permanent injury

The right to change from one doctor on the employer's list of doctors to another doctor on the same list

The right to payment of weekly income benefits after seven days of disability, if excused from work by the treating physician

The right to have a light-duty job description reviewed and approved by the treating physician before returning to work

Reimbursement for mileage incurred when traveling to and from medical appointments
If you have questions regarding your injuries and your right to compensation or if your claim has been delayed or denied, consult with Durham Law Group. We are ready to help you.