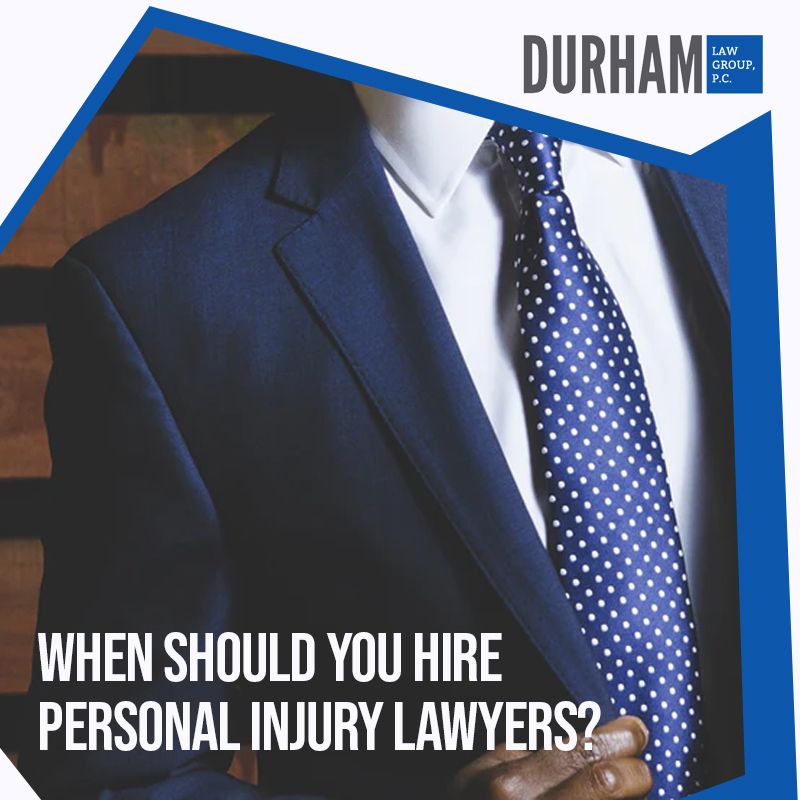 Imagine a scenario where you are trying to recuperate from your injuries and vexing on how to live a normal life, but the stress of it keeps holding you back. Medical bills are starting to pile up. Your funds are being drained since you're unable to go out and work. Your life and your well-being seem to be spiraling out of control. You wonder what you can do to get back on your feet again.
When these absolute experiences and thinking cross your mind after you met an accident and you do not want to go without counsel during any part of the process, it's time to hire a personal injury lawyer.
Keep reading when you're in the fence of hiring a personal injury lawyer.
Do you have extra hours to request your own medical records?
To review police and medical charts?
To communicate back and forth with the insurance adjuster?
Let professionals handle these for you.
The following are reasons and true experiences that can ascertain you to hire your personal injury lawyer:
If there are matters or questions of assets, insurance, or liability, you need to know how to prove your case. Personal injury lawyers know and are connected to investigators that can help you build your claim.
Do you have an idea that bankruptcy, divorce, criminal charges, and many other instances can all affect your personal injury case? Personal injury lawyers can work with your attorneys in these other practice areas to reach a solution at your best interest. They can also handle the insurance company's counsel if your case goes past negotiations.
It is also important to know that your personal injury lawyer will help you find proof that an accident wasn't your fault. Having an experienced lawyer is unquestionably crucial when it comes to recognizing fault and establishing liability. Such lawyers are experts in this field. They will fight to the end to make sure there is no doubt regarding the extent of your injuries and how they happened.
Personal injury lawyers will help you get the compensation you are entitled to. You may have injuries you're not presently aware of or problems associated with your accident that might have never have happened to you. Don't make a mistake of throwing away money you rightfully deserve because of unfamiliarity with personal injury law. These professionals know the rules when it comes to concerns like mental pressure, pain and suffering, and medical expenses for future care.
Sometimes it's not always fair, but individuals who hire attorneys statistically get more money in their injury settlement. When you hire a lawyer to represent your personal injury case, you can rest assured that everything is going to be fine. Having a personal injury lawyer like us at Durham Law Group on your side will provide you with the peace of mind you need to make a full recovery. Such peace of mind is the best reason to hire a personal injury attorney. Contact us today at 404-845-3434. You deserve someone like us!