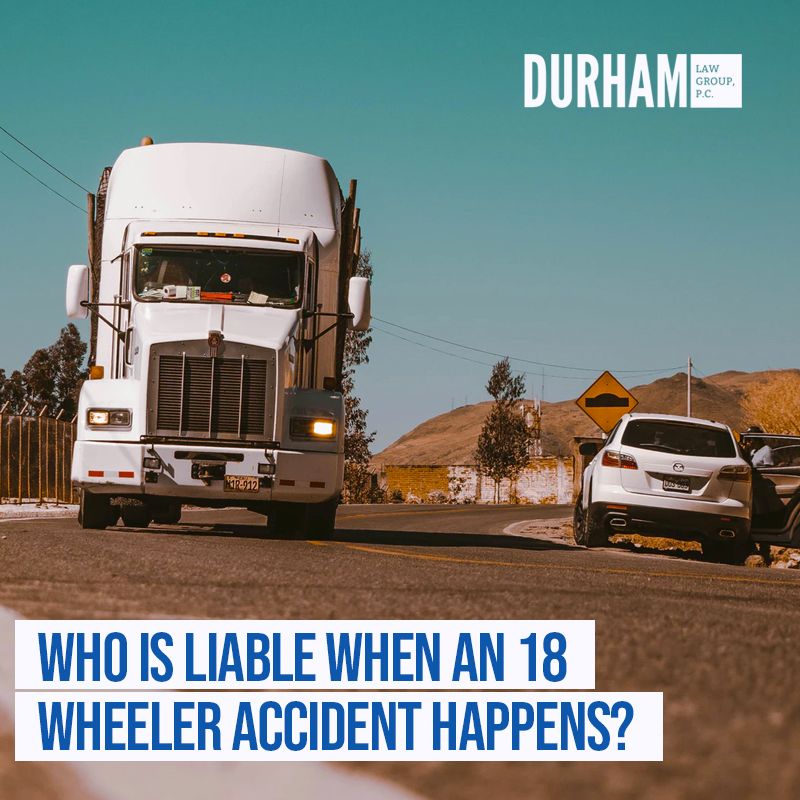 Big rig trucks are 20 to 30 times heavier than a passenger car, and a distance of almost two football fields is required to stop a fully loaded truck traveling at a safe highway speed in good conditions. Thus, truck accidents can cause devastating injuries or can even be fatal.
Durham Law Group has rounded the various parties that may be held liable in this kind of accident:
Truck Driver
In some cases, the driver can be held fully liable. Were they under the influence at the time of the mishap? Are they an employee of a trucking company or an independent servicer? Were they performing within the scope of their job duties? Such questions play a role in defining fault and liability.
Truck Owner
When an 18-wheeler is owned by someone other than the driver, the proprietor of the truck can be held responsible for accidents concerning their vehicle.
Trucking Company
When the driver was carrying out their job conscientiously and did not deliberately cause the accident, the trucking company may be held responsible.
Parts Manufacturer
Parts manufacturers may be held liable if the accident was caused by vehicle failure that wasn't the fault of the driver or the trucking company. For example, many truck accidents are attributed to bad brake pads. Some vehicles are also recalled because of manufacturing mistakes and safety hazards.
Maintenance Provider
Regular maintenance and inspection to ensure roadway safety is a routine for tractor retailers. In various situations, mistakes or lack of proper maintenance by the provider can lead to their assignment of liability in an accident.
Shipper or Loader of the Truck's Cargo
To ensure overall safety and control of the vehicle, it is important to load an 18-wheeler correctly. Improper weight distribution and loading of materials can lead to the shipper or loader of the truck being held responsible.
When you are involved in an 18-wheeler accident, determining liability is crucial. Once the at-fault party is determined, it will be easy for you and your lawyer to decide the type of compensation you are entitled to and the best way to secure it.
Legally speaking, you should be able to seek compensation for:

Medical bills: including those that you may acquire in the future due to an extended need for care

Lost wages: those you have already lost and those you will lose as a result of your incapability to return to work

Pain and suffering: what you are experiencing now and what you are expected to experience in the future
When your loved one is killed in a truck accident, your family may be able to file a wrongful death lawsuit with a court of jurisdiction. Your family would be entitled to funeral and burial expenses, payment for medical bills, and compensation for a loss of support.
Because all of that is at stake, naming the correct parties in the lawsuit is important, and you will need the assistance of an experienced attorney. Durham Law Group is ready to help. Consult us today: 404-845-3434.